Largest bursa in the human body is?
A. Subacromial bursa
B. Prepatellar bursa
C. Infrapatellar bursa
D. Trochanteric bursa
Correct answer : A. Subacromial bursa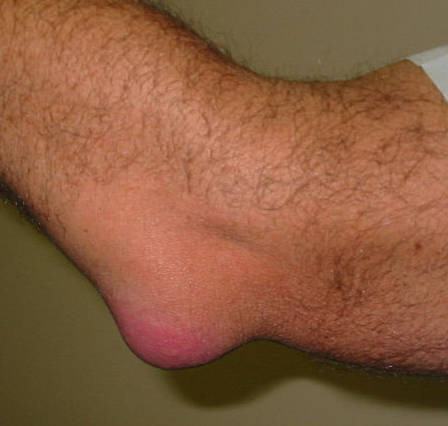 Clinical correlation: Elbow bursitis
The largest bursa in the body is the subacromial bursa.
It is located beneath the coracoacromial arch and the deltoid muscle.
Supraspinatus tendon and the greater tubercle of the humerus is situated underneath the bursa.
Functions:
Prevents friction between supraspinatus tendon and acromion.
Facilitates the movement of the greater tubercle of humerus under the acromion process during overhead abduction.
Ref: B.D. Chaurasia's Human Anatomy, 4th Edition, Vol 1, p79.