Pisiform is considered as a sesamoid bone in the tendon of?
A. Flexor digitorum superficialis
B. Flexor digitorum profundus
C. Abductor digiti minimi
D. Flexor carpi ulnaris
Correct answer : D. Flexor carpi ulnaris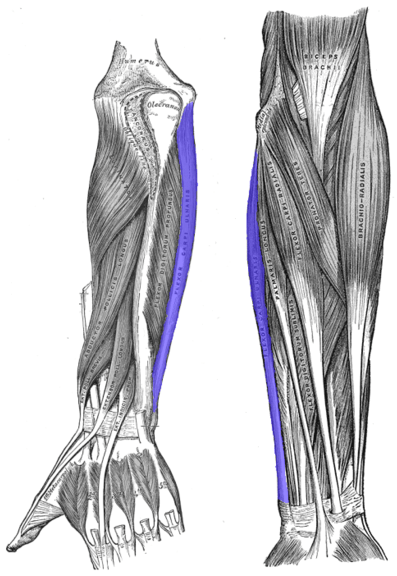 Flexor Carpi Ulnaris
Flexor carpi ulnaris is primarily inserted into the pisiform bone.
But the muscle action is transmitted through ligaments into the hamate bone (via pisohamate ligament) and the 5th metacarpal bone (via pisometacarpal ligament).
Hence, pisiform is considered as a sesamoid bone located in the tendon of flexor carpi ulnaris.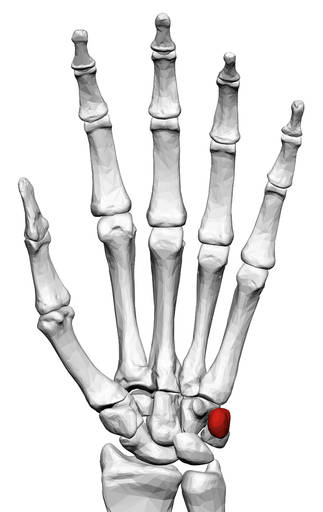 Pisiform bone
Other structures attached to pisiform:
Flexor retinaculum
Abductor digiti minimi
Extensor retinaculum
Ref: B.D. Chaurasia's Human Anatomy, 4th Edition, Vol 1, p27, 34, 102.
Image credits (pisiform bone) – Author: BodyParts3D by DBCLS;  licensed under the Creative Commons Attribution-Share Alike 2.1 Japan license via http://en.wikipedia.org/wiki/File:Pisiform_bone_(left_hand)_01_palmar_view.png.