Regarding ansa cervicalis, all are true except?
A. Superior root is the continuation of the descending part of hypoglossal nerve
B. Inferior root is derived from the 4th cervical spinal nerve
C. Supplies the sternohyoid muscle
D. Lies embedded in the anterior wall of the carotid sheath
Correct answer : B. Inferior root is derived from the 4th cervical spinal nerve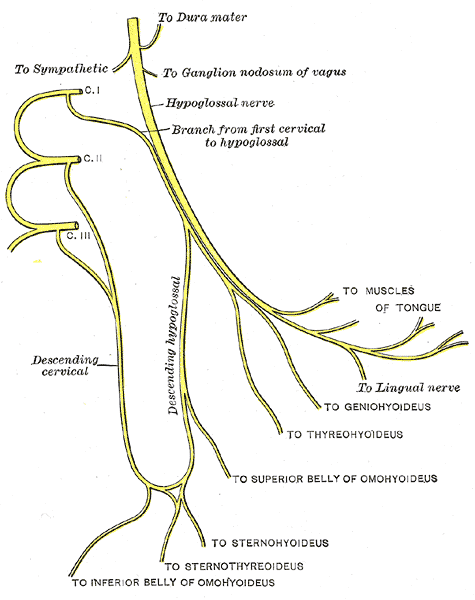 Ansa cervicalis. Superior root – descending hypoglossal; Inferior root – descending cervical.
Inferior root of ansa cervicalis is derived from 2nd and 3rd cervical spinal nerves.
Ansa cervicalis is a thin nerve loop that lies embedded in the anterior wall of the carotid sheath.
It supplies sternohyoid, sternothyroid and inferior belly of omohyoid.
Fibers of the superior root are derived from the first cervical nerve.
Ref: Human Anatomy, B. D. Chaurasia, 4th ed, Vol 3, page 130.