Which is associated with vaginal carcinoma in female offspring?
A. Diethylstilbestrol
B. Phenytoin
C. ACE inhibitors
D. Indomethacin
Correct answer : A. Diethylstilbestrol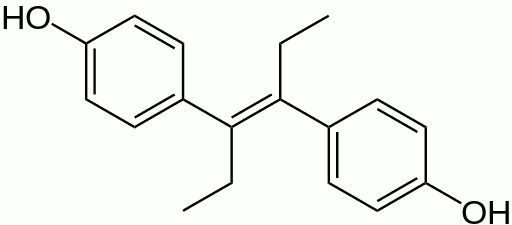 Chemical structure of Diethylstilbestrol
Diethylstilbestrol can cause vaginal clear cell adenocarcinoma in girls and young women exposed to it in utero.
Phenytoin can cause fetal hydantoin syndrome which is characterised by hypoplasia of the phalanges, cleft lip, cleft palate and microcephaly.
Indomethacin / aspirin can cause premature closure of the ductus arteriosus.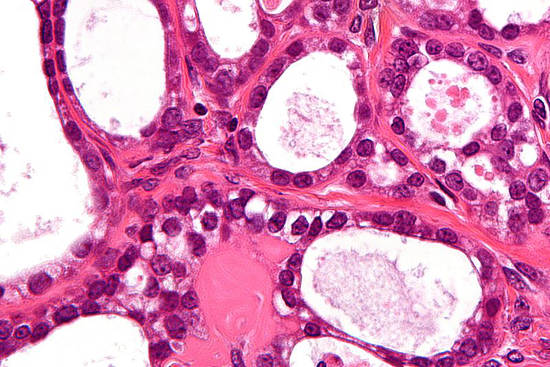 Clear cell adenocarcinoma of ovary. Shown to illustrate characteristic clear cytoplasm rich in glycogen.
Ref: KDT 7th, p89
Image credits: Author: Nephron. Licensed under the Creative Commons Attribution-Share Alike 3.0 Unported license. http://en.wikipedia.org/wiki/File:Ovarian_clear_cell_carcinoma_-a-_very_high_mag_-_cropped.jpg